QUALITY PHOTO PRINTING AND ART REPRODUCTION
IN CHARLESTON, SC
FROM YOUR CAMERA
TO YOUR WALL
We are printers and we are good at what we do. We print your photos, paintings, and other artwork on canvas or fine art papers whether you are a painter, professional photographer or just got your first camera, and we do a quality job, every time. Every photo we print is adjusted for optimal print quality so you can be sure we will not print anything that we wouldn't be happy with ourselves.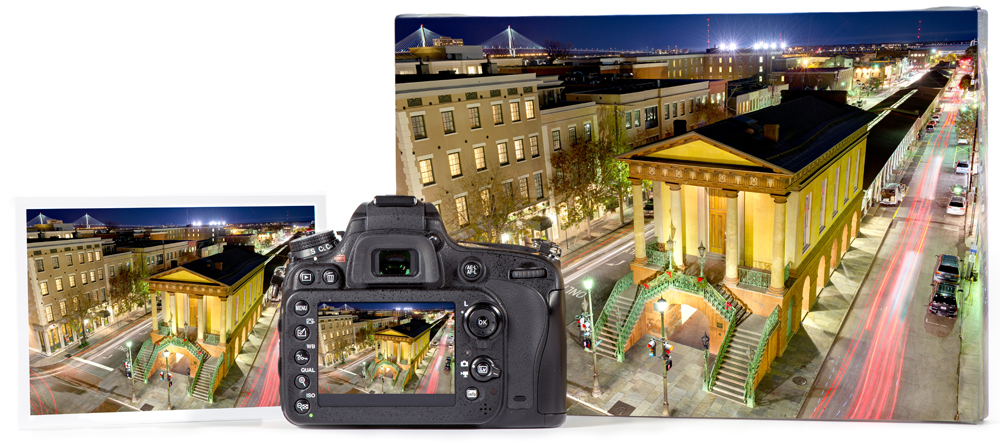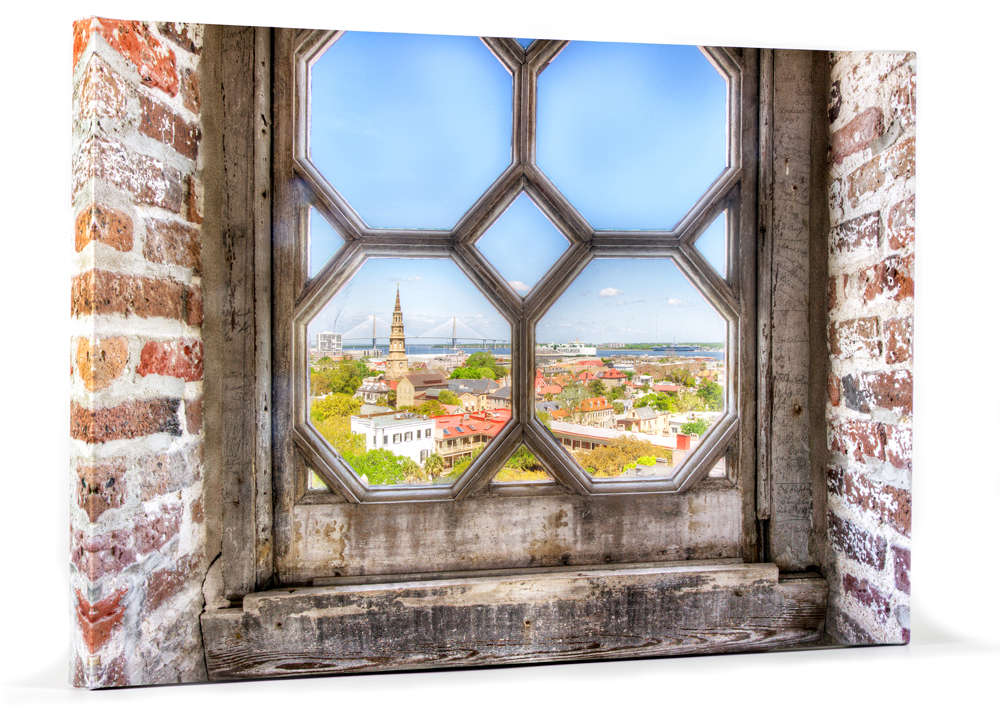 CANVAS PHOTO GICLEE PRINTING
Printing your photos onto canvas, often called giclee printing, is what we do best. We are all about quality no matter who you are or what your photo may be. We use quality, archival materials, quality equipment, and the printing is done by a professional printer and photographer. Every canvas giclee print we make is individually adjusted, printed, varnished, and stretched by hand on custom built stretcher bars so that when you pick it up it is ready to hang on your wall. Whether you are a full time professional or a complete novice we look forward to providing you a print that you can be proud of.
METAL PHOTO PRINTING
Our newest offering is in house printing of your photos to metal. This is one of the most visually impressive ways to display your photos or other artwork. Metal prints have great clarity and vivid colors that really stand out. As with all of our printing, every metal print is individually adjusted for optimal printing quality.  Once the metal print is finished it has a hanger attached to the back which allows the print to "float" on the wall, for a piece requiring no further framing.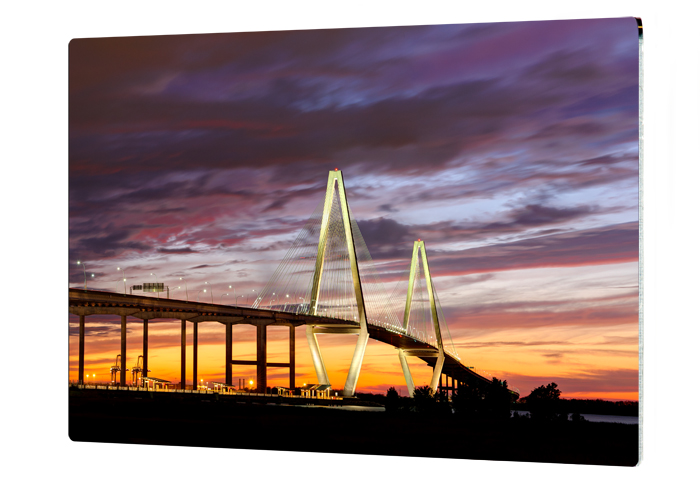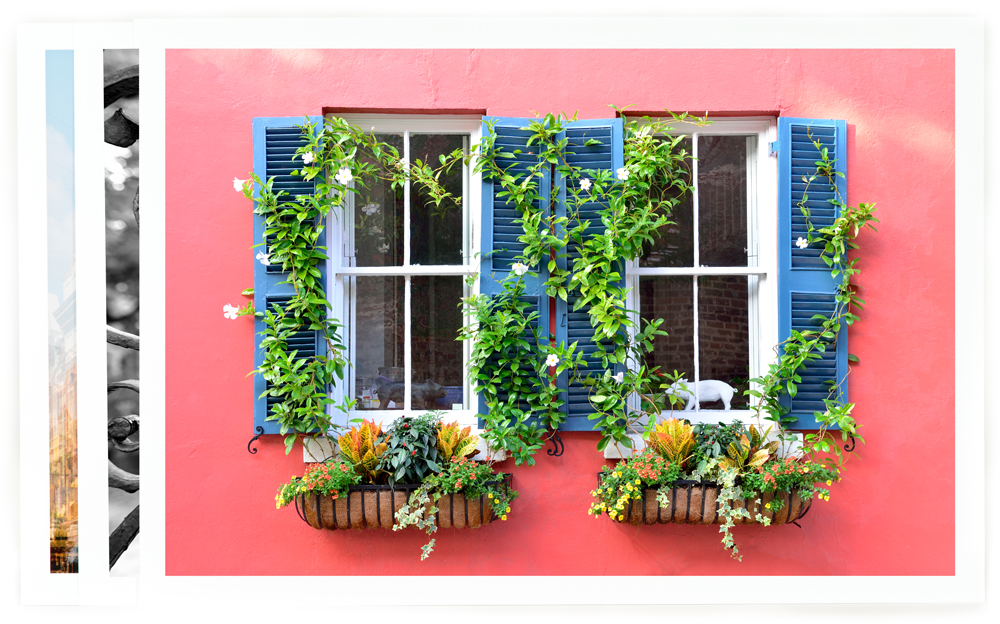 PHOTO & FINE ART PAPER PRINTING
We offer a variety of photo and fine art papers tailored to fit your needs for just about any situation. Choose from our standard luster photo paper, smooth matte photo paper, archival textured watercolor paper, or Canson Platine Fibre Rag paper. While each paper is great for different purposes one thing remains the same, our focus is getting you quality prints of your photos time and time again.
PHOTO, FILM AND SLIDE SCANNING
We can scan your film (35mm, 120, other medium format, 4×5, almost any format), slides, or prints and make high quality reproductions of them. Only need digital files? No problem, we can scan them and save them to a disk for you.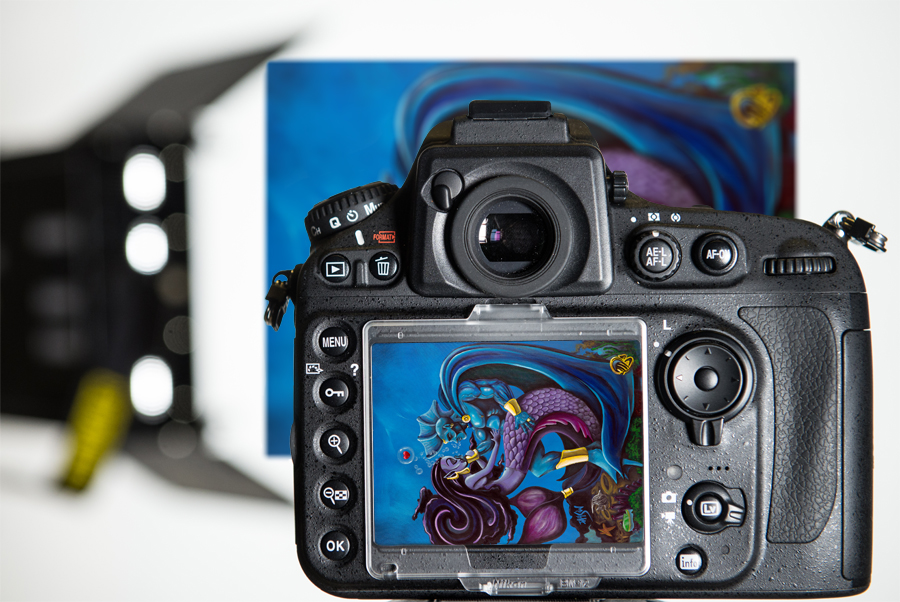 ART REPRODUCTION AND GICLEE PRINTS
Do we do giclee printing? Yes we do. We can reproduce your original paintings, drawings, sculptures, mixed media pieces, or just about any work you make. When you bring us your work we will photograph it in high resolution. We then adjust the photo to ensure good brightness, contrast, and color. From there we are able to make you high quality giclee prints of your work on any of our photo and fine art papers or gallery quality canvas.
CUSTOM CANVAS PRINT FRAMING
Our custom canvas frames are 100% handmade of wood in Charleston, SC. They are custom made to fit our stretcher bars, so your canvas prints float perfectly in the frame without sticking out. These are high quality frames at a great price. They come in four color options, black (oak), a warmer brown (sapele), a cooler brown (walnut), and white. We can make nearly any size you need so let us know if you have a custom framing request.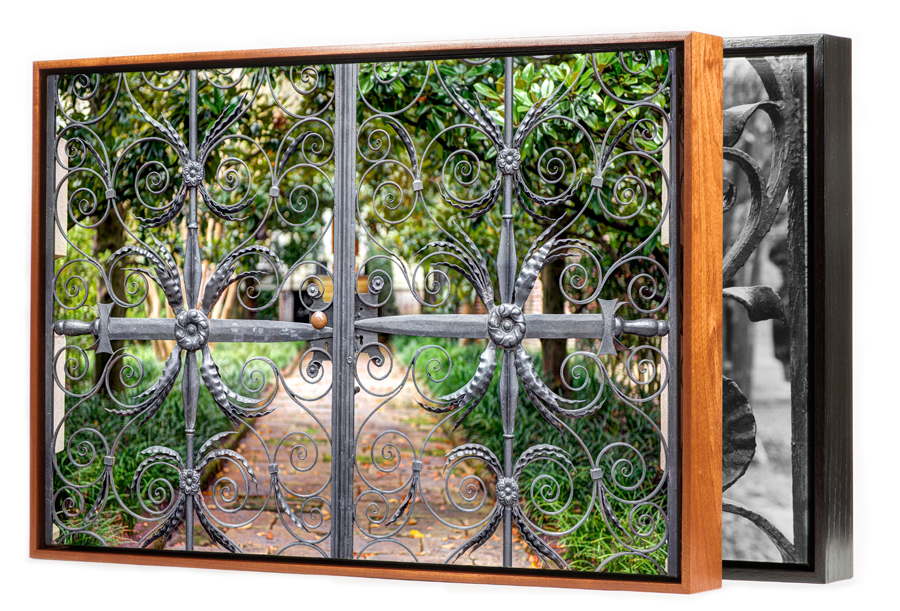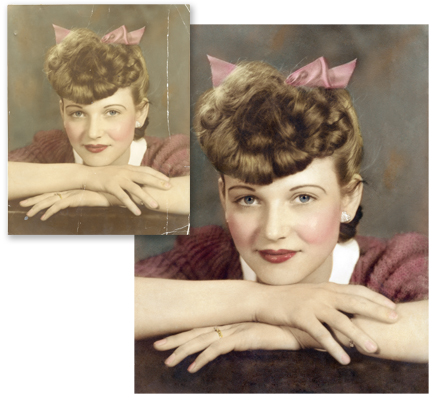 PHOTO RESTORATION
Your photos may be cracked, faded, or torn, but chances are they are not down for the count. We can carefully scan your memories and fix the cracks and tears. We can even bring back much of the color that may have been lost over the years. The result is a new repaired print and a digital file that you can save for future generations. Your original is not altered in any way throughout the process.
STRETCHER BAR BUILDING
Our stretcher bars are custom manufactured for us to a profile we designed. Nobody else uses them. If you purchased a painting and it needs stretching then we can do that. If you are a painter needing your own work stretched then we can help you too. Would you like to buy lengths of stretcher bars and cut them to your own custom sizes? Yes, we can do that too.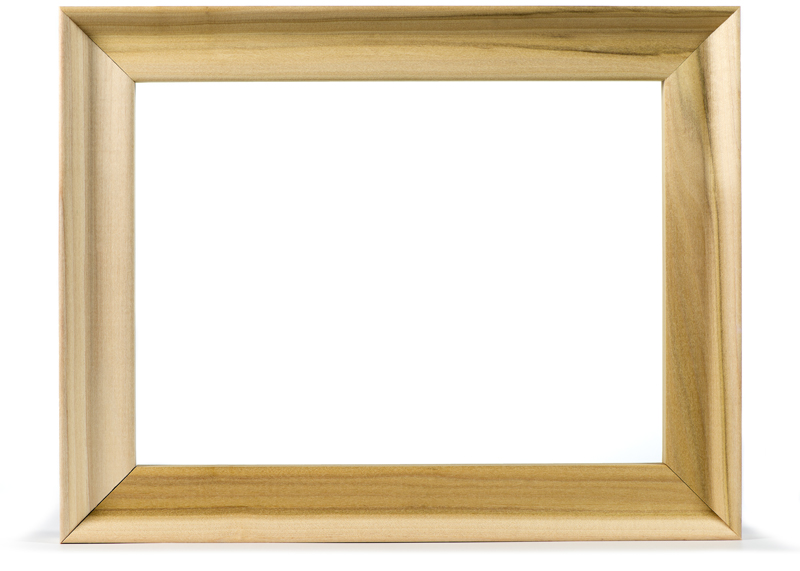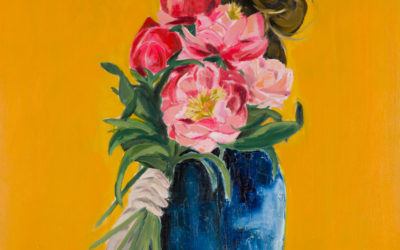 Meredith Steele is a Charleston based painter we've been working with for quite a while now and her work always gets a lot of comments when it's sitting in our office. She took some time to talk with us about her paintings and offer some insight into progressing as an...
READY TO HAVE YOUR PHOTO PRINTED?