WHO IS IMAGING ARTS PRINTING?
Imaging Arts Printing is a quality centric printing business located in Charleston, SC. We specialize in canvas printing, often called giclee printing, as well as printing on metal and a variety of high quality papers. We work with a wide range of people from full time working professional artists and photographers to someone who happened to take a good photograph and want it reproduced for hanging in their home. You don't have to be a professional to want quality printing.
In addition to high quality printing we also offer art and painting reproduction services, photo restoration of photos you have that may have been cracked or damaged, and scanning of just about anything you need, including negatives, slides, and prints.
While we offer the usual range of standard printing sizes we are also able to accommodate just about any custom size you may want. We print on rolls, not sheets, of paper which gives us the ability to give detailed attention to every print that's made without restriction or bias to print size. All our canvas stretcher bars are cut, built, and stretched by hand. Please get in touch with us about any printing needs you have and if we can't help you then we can likely point you in the direction of someone who can.
PRINTER
---
I'm Steven and I am responsible for printing your photos. I individually view and adjust every photo I print to ensure your prints look their best. I also build your stretcher bars and stretch your canvas with my hands. My goal is to provide you with a high quality print that makes your photos look as good as they can every time. Please get in touch with me about anything. (photo by Kim Graham Photography)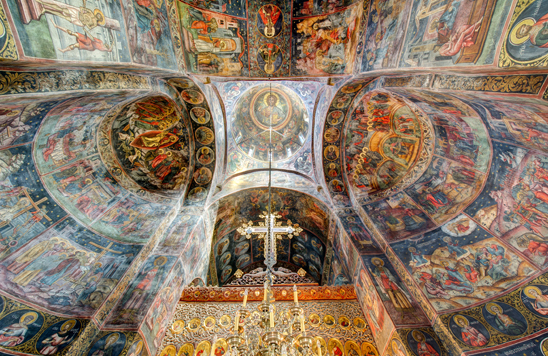 PHOTOGRAPHER
---
In addition to being a printer I am also a photographer. My photographic experience ranges from fine art to commercial to landscape photography and plays a major part in my ability to work with your photos. Working with images is what I do. Please have a look at some of my work, including my historic church photo project and my general photography website.
READY TO HAVE YOUR PHOTOS PRINTED?