PHOTO RESTORATION
YOUR MEMORIES BROUGHT BACK TO LIFE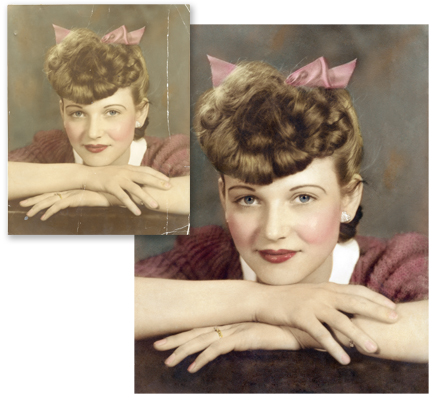 PHOTO RESTORATION
Your photos may be cracked, faded, or torn, but chances are they are not down for the count. We can carefully scan your memories and fix the cracks and tears. We can even bring back much of the color that may have been lost over the years. The result is a new repaired print and a digital file that you can save for future generations. The best part is that your original is not altered in any way throughout the process.
Photo restoration work is done at a rate of $100 per hour and most restoration jobs are done in 30 minutes or less. We are always happy to look at your photo and let you know what improvements we can make and how long we expect it to take. This is a one time cost and you can make as many prints as you want from that point forward without the need for any further restoration work. See some more examples of photo restoration work below.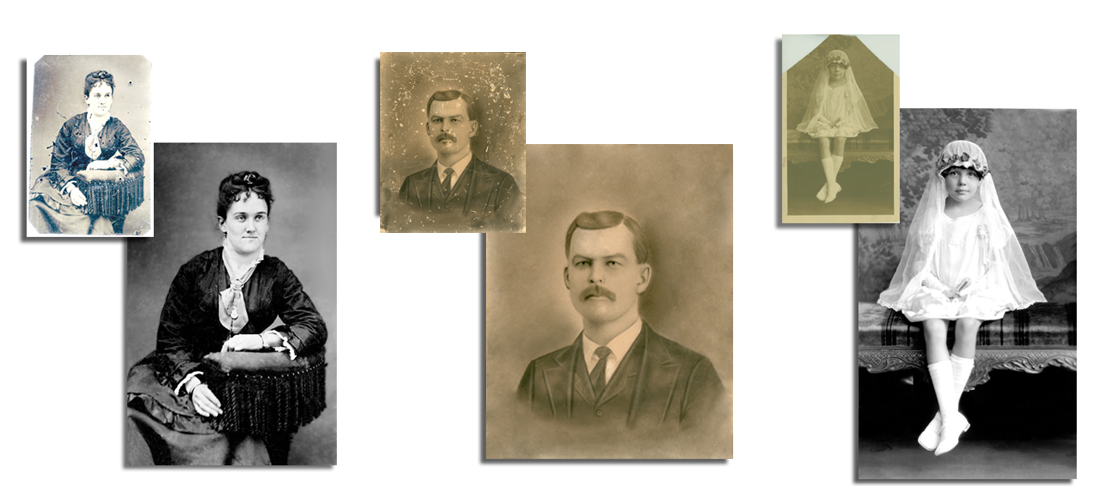 HAVE A PHOTO THAT NEEDS LOVE?