Meredith Steele is a Charleston based painter we've been working with for quite a while now and her work always gets a lot of comments when it's sitting in our office. She took some time to talk with us about her paintings and offer some insight into progressing as an artist.
1. When did you start painting? What's your earliest memory of creating art, even if you perhaps didn't view it as art at the time?
I took my first painting class at College of Charleston in 2009. I had no idea I was going to fall
in love with it! I was always creative and loved all sorts of crafting growing up.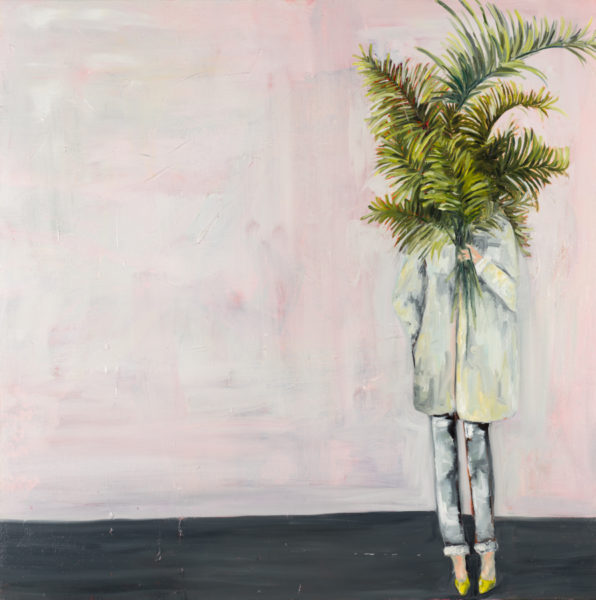 2. Did you have someone encouraging you to continue creating when you were younger? What about now, what or who is your main encouragement?
I feel so lucky to have my support system. In many ways it has been a challenging transition
into becoming a full-time artist. My family has been a huge support system for me and they
have all individually helped me feel like I can do this! And, my close friends Cynthia and
Margaret helped me through the process of deciding whether or not I was going to pursue my
painting in a professional way. Their encouragement and patience has been a huge for me.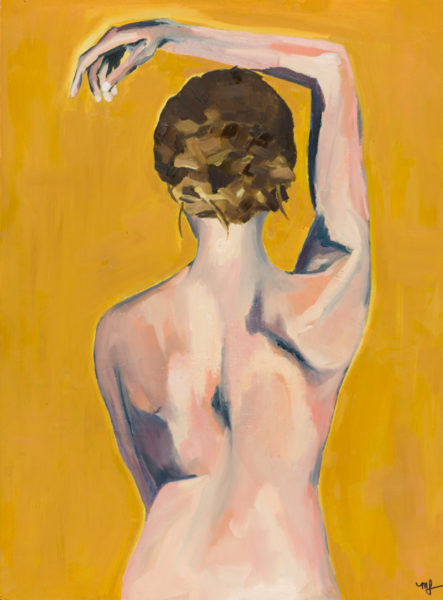 3. At what point did you feel comfortable sharing your work with the world outside of family and
friends? How did you reach the point where you decided it was time to put it out there?
I moved to Jackson Hole, Wyoming after college where I found new inspiration and it jolted
my creative side. I started painting more and more and eventually started to sell a few. I
really didn't think much of it at the time. Then, people started to ask me to do a commissioned
paintings and I thought "sure, why not." Now, the rest is history. It was a real snowball effect
and looking back on it I was so unaware. I am so grateful to each and every person who believed in my art.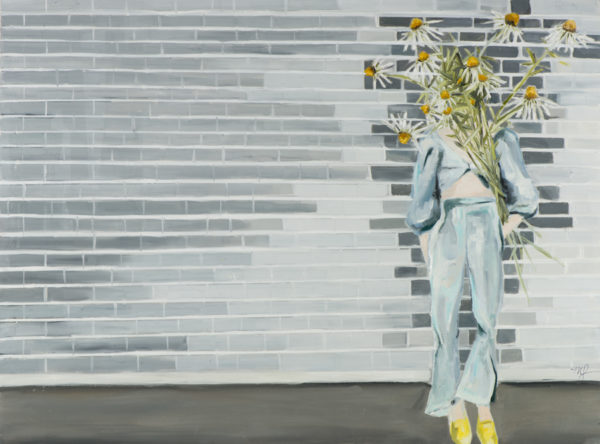 4. You've developed a style that is recognizable as your own. Sometimes people will walk in my office when some of your paintings are there and they will immediately recognize them as belonging to the same artist they saw before even if they don't know your name. How did you go about finding a style that was your own?
My style as a painter has evolved tremendously and continues to with each painting. I look
back at the paintings I created in college and it looks like a different person painted them. I
don't think style is something you can choose or force. My favorite paintings that I have
created are ones where I was free and was not trying to achieve any certain style. That being
said, what I think links all of my paintings is a unique combination of realistic and abstract
techniques. I like for the subject to be recognizable but I try to focus on how the colors relate
to each other and not get too caught up in what they "should be."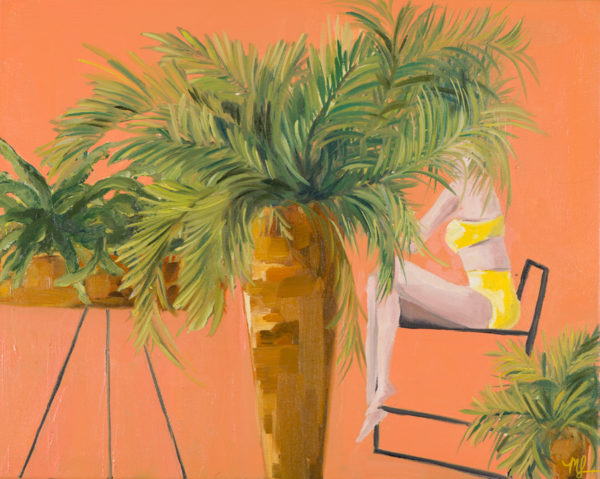 5. What advice would you have for other painters who are trying to find their own style? And what
advice to do wish someone had given you early on?
The best advice I can give someone who wants to pursue painting is . . . "Your style will come
naturally. The more you paint, the more comfortable you will be with yourself as a painter.
So, if you want to find your style – keep painting."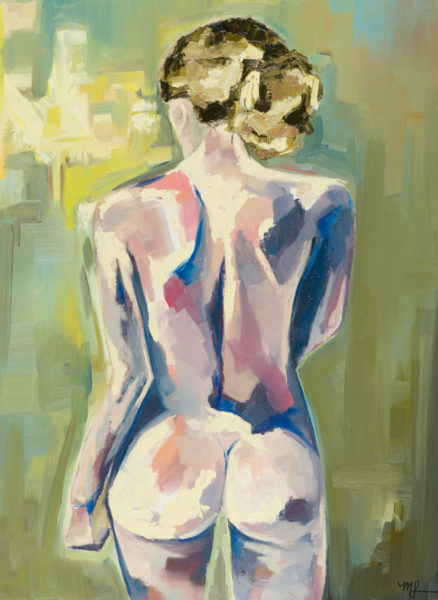 6. How has your work changed over the years, and how has your approach to painting changed along with it?
My work changes with my inspiration. When I first started, all I wanted to do was paint simple
subjects and silhouettes (boring). But, when I started to use what inspired me as my subjects
(i.e, nature, mountains, animals, people etc) there was all of a sudden "life" in my paintings.
Now, my approach always starts with finding my inspiration at the time. I try to complete
different series based on the different inspiration I find. Although, sometime completing a
series is hard for me because I am constantly excited about the next!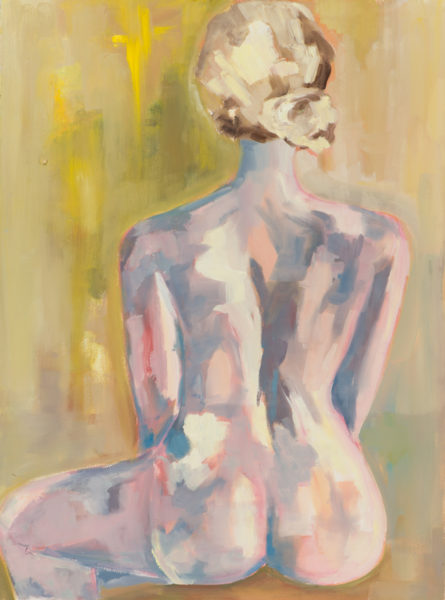 7. My background is as a photographer, and frequently along with that comes a lot of talk about
camera gear. But I've noticed that when I talk to painters I very rarely hear a single mention about
brushes, canvas or paper types, etc. As a painter do you find yourself thinking much about "gear"
to speak? Are there any tools or supplies that you've found make your life as a painter much easier?
I definitely have preferences when it comes to brands for paint, solvents but as long
as a have some brushes, oil paint, and a surface (canvas, paper, wood, etc) – I am all
set!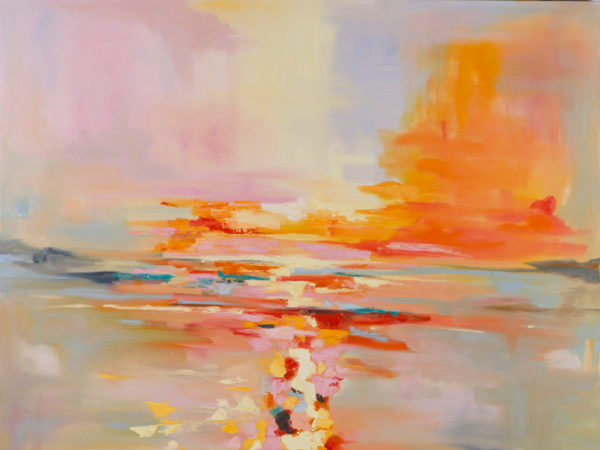 8. Have you found there to be a particular place, time of day, etc. where you are at your most creative or most productive as a painter? Is there something that particularly inspires you?
It changes every day. I am an extreme morning person but I am usually the most
productive creatively in the afternoon/night. I usually have my best ideas or moments
of inspiration when I am outside either on a run, walking my dog, or at the beach. I
think it is something about being fully focused on my surroundings that gives me
clarity for my art.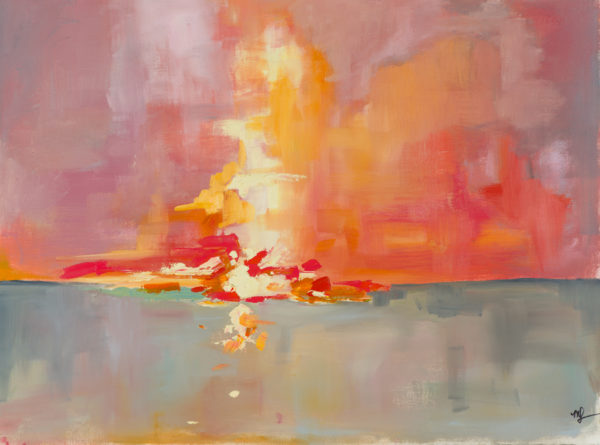 9. What role has making prints played in your life as a painter?
Art can be expensive. I personally think its worth the price most of the time. It is
something that is going to bring you happiness every day and it is yours forever. But,
prints have allowed my art to be affordable and therefore more approachable. Prints
have also helped my exposure. It is so awesome to be able to create a beautiful
painting and have numerous people enjoy it through a print.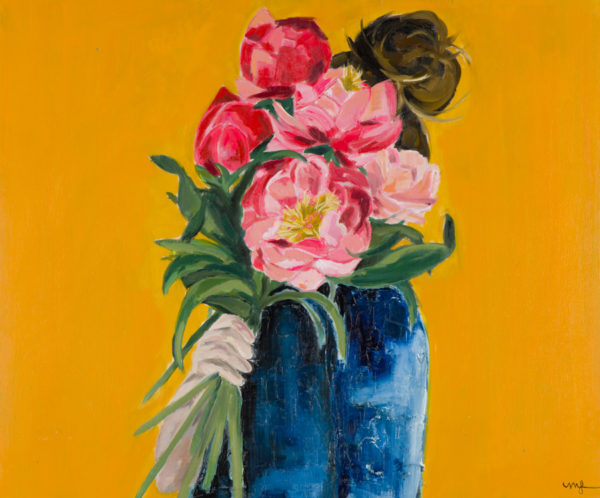 10. Where can people see your work and how can people contact you for paintings, commissions, or prints?
The best way to follow my art is by following me on instagram
@meredithsteeleart . I am hosting a pop up art show @ West Elm on
December 16 th from 10-2pm. I will have paintings and prints for sale just in time
for Christmas! Redux is also hosting an open studio night on December 6 th from
5-8pm. My studio will be open to the public and I will also have paintings and
prints for sale in my studio.
Inquires:
info@meredithsteeleart.com
Website:
meredithsteeleart.com
Instagram:
@meredithsteeleart
Contact: (By Appointment Only)
Meredith Steele
REDUX Contemporary Art Center
1056 King Street
Charleston SC 29403